Reds lose 4th Straight 8-5 to Cubs
CINCINNATI — July 29, 2020 (article by Mark Sheldon, mlb.com, reds.com)
Perhaps frustrated with his own performance, or his team's lackluster start to the season in general, the normally affable Eugenio Suárez boiled over on Tuesday night. Following a strikeout in the sixth inning, Suárez sauntered back to the home dugout and snapped his bat in half over his right leg just before arriving at the top step.
In other seasons when they've had a slow start, the Reds could say in the first week that there is still plenty of time. In a 60-game season, there is no such luxury — even with an expanded postseason format. The 8-5 loss to the Cubs at Great American Ball Park was the Reds' fourth consecutive defeat and left them with a 1-4 record.
"We're just not rolling. We're not getting on base, we're not driving guys in, we're trying to do too much, we're expanding [the strike zone] — I'm guilty of all of that," said right fielder Nick Castellanos, who was 2-for-4 with a two-run home run. "Also, maybe trying to live up to the expectations of the team."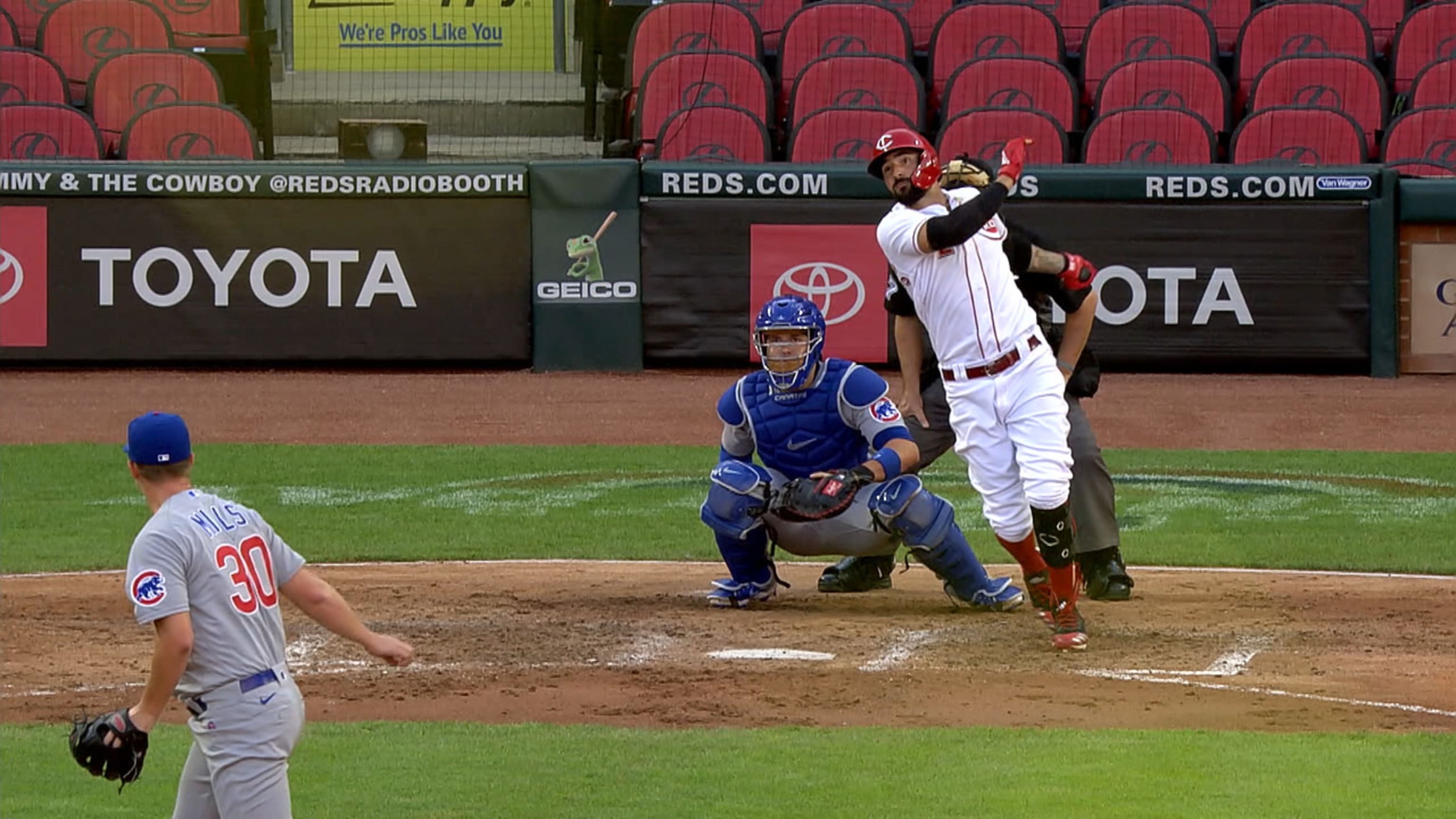 Jul 28, 2020
·
0:39
Nick Castellanos' two-run HR
Following a $166 million spending spree in the offseason with the hope of reaching the playoffs for the first time since 2013, the Reds became a trendy pick to win the National League Central division.
Games like Tuesday were not part of that vision.
"We have to find ways to get better in all areas. That's what it takes," Reds manager David Bell said. "We're looking at everything. Each day it's been a different reason it hasn't worked out. … There's been good things mixed in. But obviously it hasn't been good enough the last four days."
Starting pitcher Tyler Mahle, who filled in for the injured Anthony DeSclafani, gave up two earned runs and six hits over four innings and was given an early hook with a 2-0 Reds deficit after he labored for 69 pitches. Four of the hits against Mahle came with two strikes in the count.
"We needed a big win to get us on the right track and four innings wasn't enough," Mahle said. "All I can look at is what I'm going out there and doing because for right now, that's a big focus for me … I can go out there and do to help the team."
Here are other reasons for a 1-4 start:
• Cincinnati's bullpen is 0-2 with a 5.06 ERA. The Cubs scored six more runs after Mahle's departure — including solo homers by Javier Báez off Amir Garrett in the seventh inning and David Bote in the eighth off Nate Jones. In the ninth, Michael Lorenzen gave up Báez's two-run homer to center field. Lorenzen has given up one homer in each of his three appearances this season and has a 16.88 ERA.
• Since before Sunday's game, the Reds have been without center fielder Nick Senzel and second baseman Mike Moustakas — one of the big offseason additions — for unspecified reasons, with the latter player being placed on the injured list at that time.
• Suárez, who hit 49 homers last season, began this year 0-for-16 with five strikeouts. In the sixth inning, with Joey Votto on first base and one out, Suárez represented the tying run in a 4-2 game when he struck out against Alec Mills and subsequently destroyed his bat. His first hit finally came in the bottom of the eighth with a two-out ground-rule double that landed on the right-field line and bounced into the seats.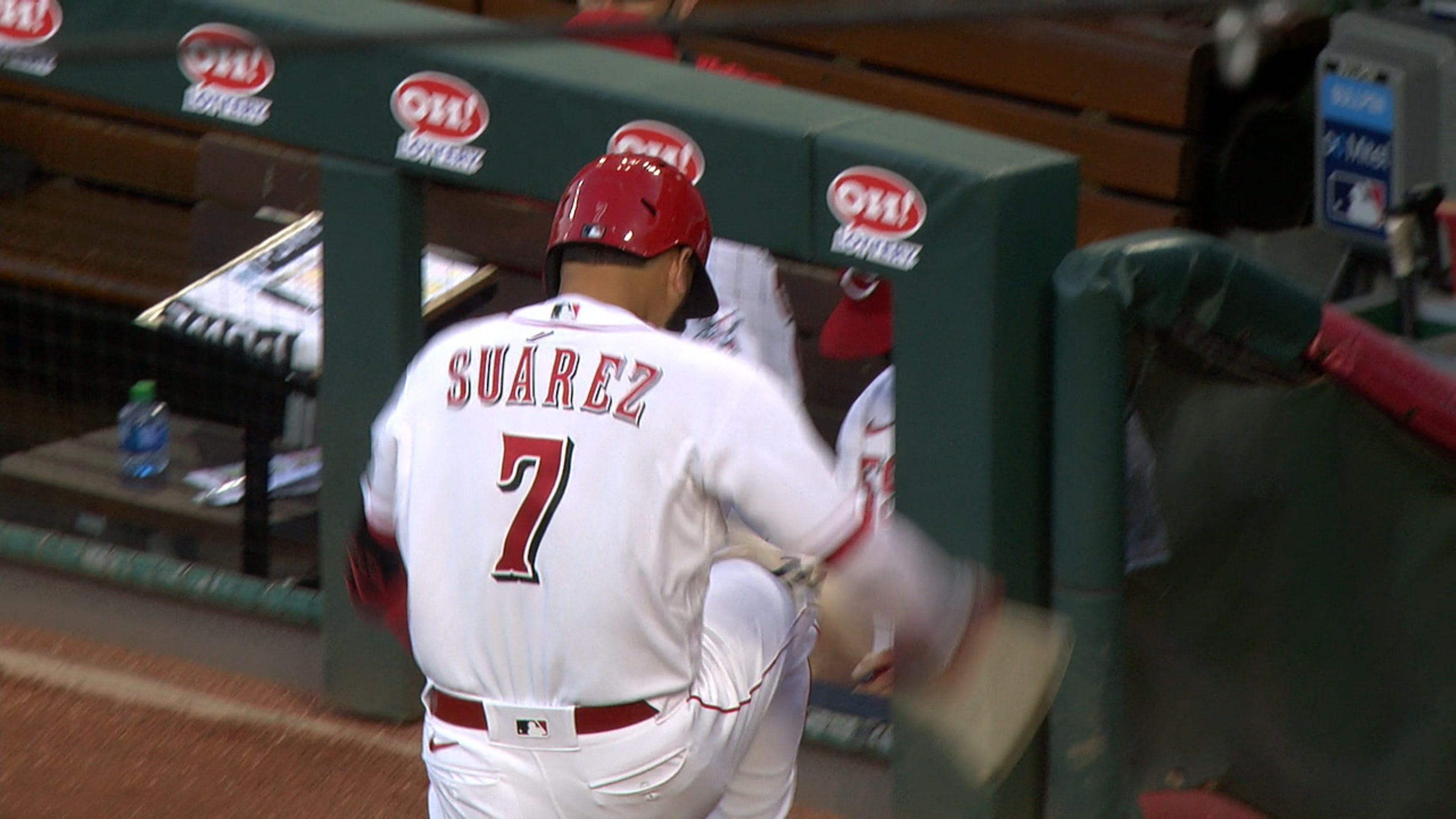 Jul 28, 2020
·
0:32
Alec Mills K's Eugenio Suárez
"No matter how long you play the game, sometimes it can feel like you're never going to get a hit," Bell said. "So that was probably a bigger hit than it even appeared to be for Geno tonight."
There are still positives. The top of the rotation — Sonny Gray, Luis Castillo and Trevor Bauer — had great first starts. Votto is off to a strong first week with two homers and five RBIs while batting .333 with a 1.036 OPS. Curt Casali also has two homers already, including one on Tuesday night.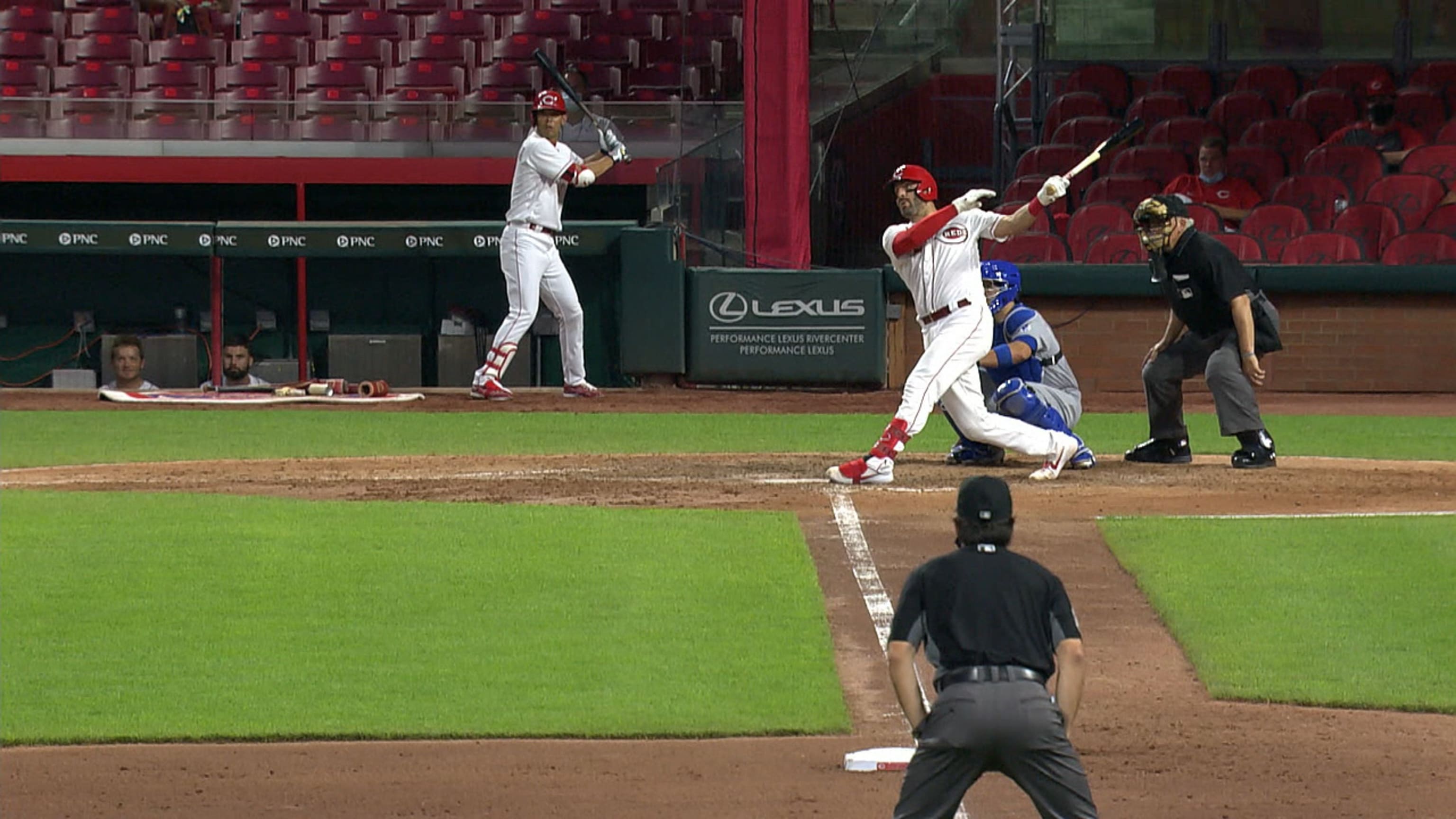 Jul 28, 2020
·
0:28
Curt Casali's solo home run
And based on their opponents' 2019 records, the Reds' schedule is viewed as one of the easiest in the Majors.
"All you can do is come and get them tomorrow. The last couple of games don't exist," Castellanos said. "It starts with holding yourself accountable and just making sure that you're doing everything personally every day to be ready from all parts of the baseball game."
Mark Sheldon has covered the Reds for MLB.com since 2006, and previously covered the Twins from 2001-05. Follow him on Twitter @m_sheldon and Facebook.